What is GPac™ Pallet?
GPac™ Pallets are manufactured in Malaysia, with an expanding distribution network in countries such as Singapore, Malaysia, Thailand, the Philippines, Australia, New Zealand and India. Gpac™ Pallets are used by various industries, including electronics, petrol chemical and food, for both in-house, export and design decoration etc.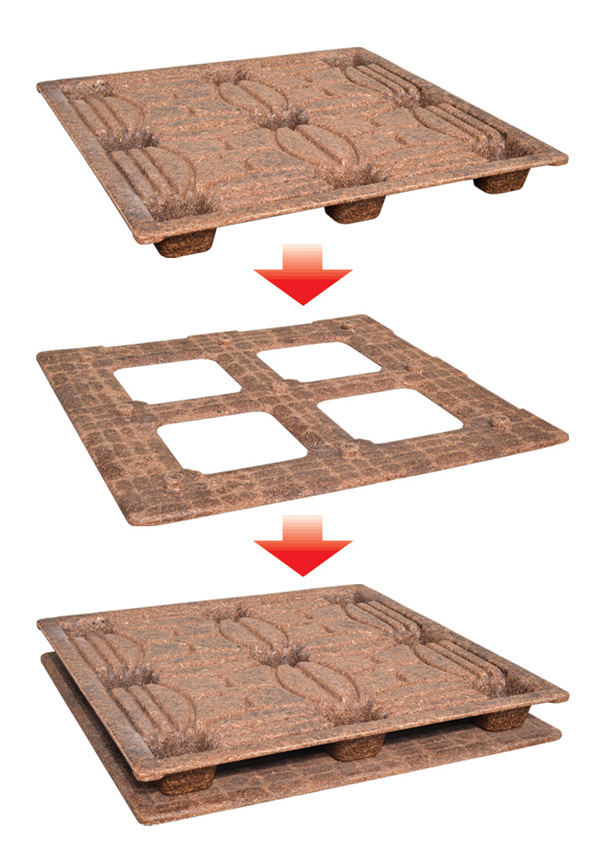 GPac™ Technology is committed to product innovation and has patented design, technology and formula for its compressed wood pallets. GPac™ Technology is an ISO 9001 company and has been awarded the Singapore Packaging Star Award and the Asia Star Packaging Award. ISPM 15 compliant compressed wood pallets.
GPac™ ISPM 15 pallets are designed as an alternative to wooden and plastic pallets. Wooden pallets are often subjected to strict import restrictions and plastic pallets attract environmental accusations. Made from recycled wood fibres, GPac™ ISPM 15 pallets are eco-friendly and comply with ISPM 15 guidelines for wood packaging.
GPac™ ISPM 15 pallets are rigorously tested and can hold substantial load capacities. They are relatively lightweight, nestable, stackable and can be used with or without skid. Pallets can be easily stacked or separated using a forklift; when they are nested and stacked in neat rows they can save precious storage space.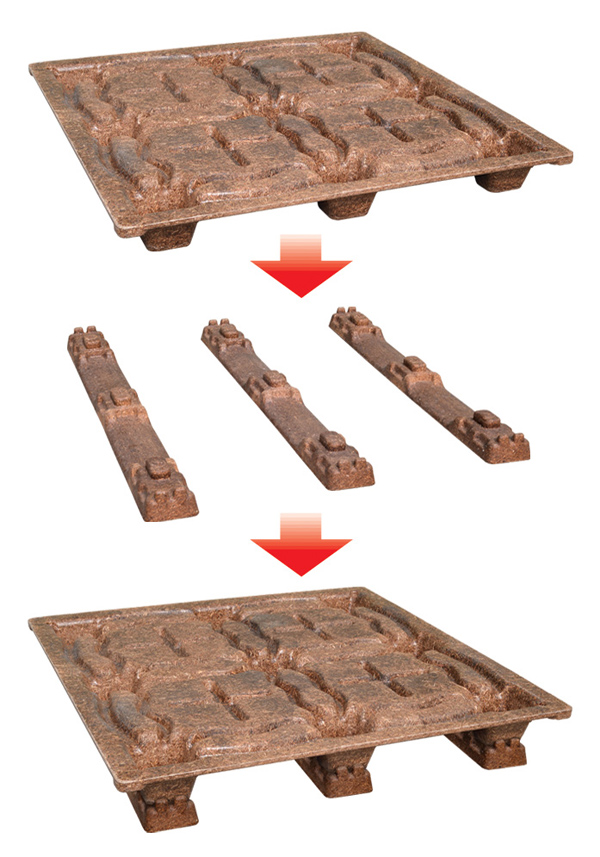 Benefits of GPac™ Pallets
GPac™ Pallets are distributed and exported worldwide. The company's patented design, technology and formula provide the following key benefits to its customers:
• ISPM 15 compliant – no heat or fumigation treatment required
• RoHS compliant
• Certified for export worldwide
· Space-saving ratio of 4:1 due to pallets being nestable, stackable and rackable
· Durable, and termite and fungi resistant due to low moisture
· One-piece design with no nails or screws and rounded edge for improved shrink wrap
· Ideal for airfreight
· Eco-friendly
Environmental pallets and compressed wood products
GPac™ compressed wood products are not only ISPM 15 compliant (as they are manufactured under high heat and pressure), but also environmentally friendly. This is due to the use of recycled agricultural waste; for instance, with GPac™ environmental pallets discarded wood waste is used as raw material. At the end of the product lifecycle of these environmental pallets, the wood products return to the earth as compost and fertilizer.